A Block Paving Driveway is a practical low maintenance solution that will transform the look of your home. Raybell and Sons offer an extensive range of colours and patterns that will suit any design. Furthermore we can provide any finish you want such as permeable, cobbled and other types of block paving. Our team will assess the amount of surfacing work that will be required. Finally we will evaluate your drainage and suggest solutions and improvements.
All our work comes with a with a 12 month guarantee for workmanship and materials.
Block Paving Driveway
Are you looking for the perfect block paving driveway? Raybell and Sons can resurface or lay a new driveway that will enhance the value and desirability of your home.
We offer a free on site survey of the premises whereby we will be able to offer you advice as to the type of finish will work best.
Our team of experts will provide a comprehensive service from quote to finish. We will take care of any drainage issues when laying the drive to ensure that rainwater is drained off quickly and effortlessly.
We have over 50 years experience and a 5 star review – To see our reviews – Click Here.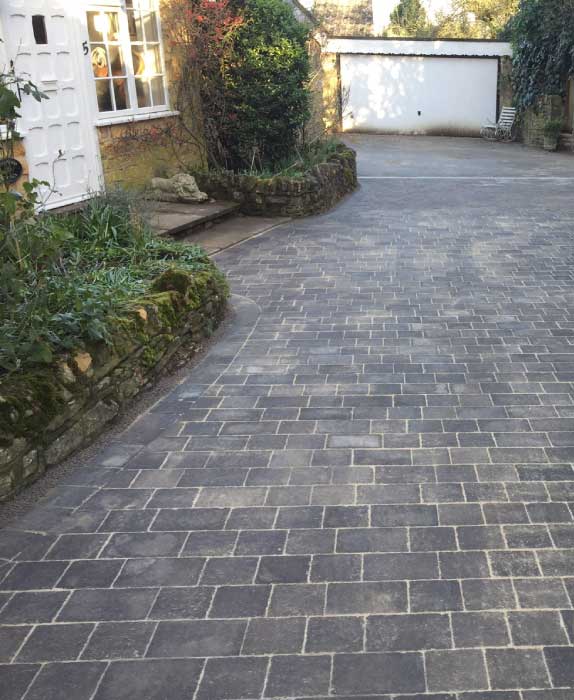 To arrange a quote, please fill out the adjacent form. Alternatively you can contact us via the button below.
Pathways, Patios and More
Raybell and Sons are trained and experienced in all block paving applications. Because of this we can achieve any style you want. Our staff have the experience and expertise to offer you quality in workmanship every time. We have laid many paths for the commercial sector as well as domestic projects. Block Paving can enhance any garden and provide you with a neatly laid out walkway for your office staff, guests and family. All of our work is guaranteed.
We are a Marshalls approved contractor and can supply any of the products in their range. A catalogue is available or visit www.marshalls.co.uk.
We can also pool areas, pond surrounding and walls. For more information please call 01604 211111.