We have over 50 years experience in providing drainage services. Every job we do we analyse the groundwork and drainage before we begin. This ensures water will run off correctly and your installation will be long lasting and durable.
We can provide a comprehensive quote and advice on installing drainage.
Domestic Drainage Services
Bad drainage can cause water build up on your property which may eventually lead to flooding. We can install new designs or improve existing installations. The groundwork is key to having an effective drainage system. We can install permeable paving solutions for use in Sustainable Drainage Sytems (SuDS) and schemes which allows water to quickly drain into the sub-base then slowly into the ground, therefore reducing the 'run off' and the amount of potential local flooding.
Sewer Connections
We are an Approved Council Contractor and provide sewer connection services. Sewer connections consist of finding the existing main drain and inserting a new junction for the new housing drainage. For all sewer connections call us on 01604 211111 or 07889 059612.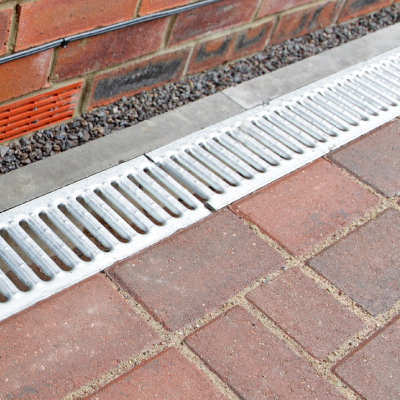 Raybell and Sons are an Approved Council Contractor and we have a 5 Star Review from our customers. Don't take our word for it, read our testimonials. Furthermore we are Marshalls accredited installers who supply permeable paving solutions. For more information on Marshalls Products please Click Here.